Production Quality and Safety Certification
All DEHYDRATES INC products are produced in facilities that are certified for production quality and safety according to GFSI standards such as BRC, ISO 22000, and FSSC 22000.
Evaluation & Treatment
At Dehydrates Incorporated, quality assurance is a top priority both for the purposes of meeting exacting specifications necessary for our clients' end-product, as well as for the health and safety of those who will consume end-products.
Many of our products (depending on the origin and nature of the product) are treated to minimize microbes and other undesirable components. Any of several methods of treatment are employed including, heat, steam, and irradiation. Each method is conducted by our laboratory affiliates, in accordance with government regulations.
Laboratory testing also determines physical specifications of the product including color, moisture, odor, taste as well as heavy metal and pesticide content. Nutritional data can also be procured.
Specialized  testing of additional  elements can be arranged, as well, as per the customers' request.
All laboratories are FDA certified  and meet ISO and IEC international standards.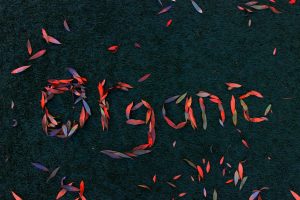 Organics & Conventional
As society continuously develops health consciousness, the demand for organic ingredients has risen significantly. Dehydrates too has taken the initiative to make more and more of its conventional products now available in organic form, in additional to conventional form. Our organic products are USDA Organic as certified by Oregon Tilth, CERES and other agencies.


Other Certifications
Dehydrates provides Kosher and Halal certification upon customer request.
All products are subject to Allergen Protection including Gluten Free (GF) and are non-GMO.
Dehydrates' line of spice products are in line with ASTA standardizations.
All production is done under Good Manufacturing Practice (GMP) protocol.